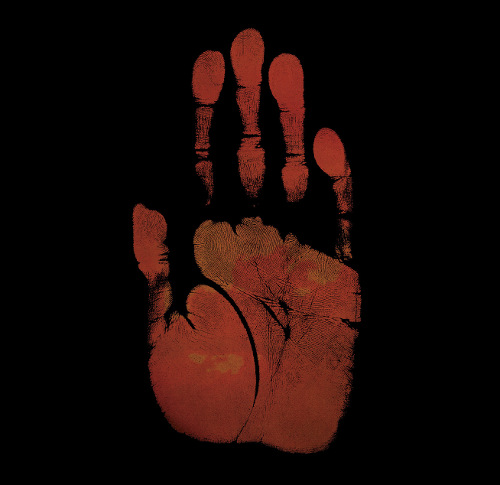 Back in May I was exchanging e-mails with MC Taylor– erstwhile of The Court & Spark and alter-ego Jai Lil Diamond of Hiss Golden Messenger— about his last release Root Work which was a re-imagining of some tracks from Country Hai East Cotton. (BTW: Root Work is available in digital and vinyl formats. The vinyl version was limited to 100 and is not sold out yet– go get it!!) In the volley that ensued he let it drop that he was already planning a release for this fall. "It's a gospel record–" he said, "or at least some serious philosophical music– recorded with just me and an acoustic guitar into a classroom tape recorder at the kitchen table this past winter. It's very crude-sounding, but I think it's compelling and deserving of its own release."
He attached an mp3 of "Jesus Shot Me in the Head" which upon the first listen had me transfixed, and frankly even now as I listen to it, I'm forced to do nothing else until its tale is told. As MC points out, it has a very low-fidelity esthetic, but the starkness pulls the listener in. My first thought upon hearing the song and its different personality from previous recordings by HGM or the Court & Spark was that it was like the "Luke the Drifter" personae that Hank Williams Sr., adopted to deliver his religious songs.
He sent me three other songs to listen to and they all were obviously cut from the same cloth. "Straw Man Red Sun River Gold," "The Serpent Is Kind (Compared to Man), and what would end up being the title track– "Bad Debt."
Over the summer I got small glimpses of the upcoming release– I hang in some Internet circles that MC and some of his musician friends do and they were talking about it. In late June, Anthony Puglisi– who did the mastering for Root Work— posted that he was listening to "Balthazar" from an upcoming album Bad Debt. This prompted me to search for this album title and I found via last.fm that a couple of people were listening to an album called Bad Debt! It was coming!
In August, MC updated the Facebook Fan Page for Hiss Golden Messenger that John Mulvey had included Bad Debt on a playlist in Uncut Magazine. It listed the record label as Blackmaps (under construction at the moment). Some quick searching turned up that Blackmaps is a book publisher and record label headquartered in London and Tokyo. In fact, MC mentioned Blackmaps in a post to the website for his record label Heaven and Earth Magic.
This last week it occurred to me that I should look to see if any more crumbs of Bad Debt had shown up on the Internet table– and they had! For one thing, I found this really great Bandcamp player of the ENTIRE RECORD! The player also informs us that the release date is November 17th, 2010!
The little bit of PR provided by the label informs us also that there will be another release before a full album in Summer, 2011! I sent a note off to MC to see if he can provide us any additional information. In the meantime, I present to you Bad Debt…
Hiss Golden Messenger 'Bad Debt' by blackmaps
Update: Taylor sent me an e-mail yesterday with the correct cover art (the artwork on the Bandcamp player will be the art for the CD itself). Pretty cool– reminds me of the Jerry Garcia handprint. He also said that some time after the CD release of Bad Debt, he would do a very limited run of vinyl (100 copies, like he did with Root Work) on his label Heaven and Earth Magic! We'll keep you posted on that!