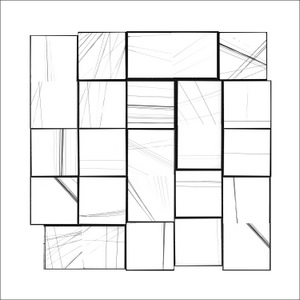 Contrary to the information that Pitchfork announced about an April release date in their Guide to 2009 releases listing April 21st for it, Tortoise's new album titled Beacons of Ancestorship will be released on June 23rd! This was announced today in the Thrill Jockey forums as well as twitter.
Beacons of Ancestorship is taking Thrill 210 as its catalog number between Lithops Ye Viols! and Mountains Choral, is Tortoise's first solo studio release since 2004's It's All Around You (excluding the compendium A Lazarus Taxon, and the album The Brave and the Bold which was a covers album done with Bonnie Prince Billy). Recent criticism of Tortoise is that they've been touring the same set since they introduced the It's All Around You songs, and really haven't been digging much further back in their catalog than T.N.T. Since the Thrill Jockey 15th Anniversary shows in December of 2007, Tortoise has been giving  new songs a workout on the road. Looking at the tracklist below, however, only "Prepare Your Coffin" is a recognizable title out of the working titles which included "Glowstick" and "Korg." I guess we'll see which of these tracks gained new titles on the record.
The release predictably will come out on CD and a limited pressing of vinyl, but according to this Pitchfork (who gets all the sweet scoops from Thrill Jockey!) there will be a series of  limited edition 5″ records following the release featuring new music!
Tracklist for Beacons of Ancestorship
01 High Class Slim Came Floatin' In
02 Prepare Your Coffin
03 Northern Something
04 Gigantes
05 Penumbra
06 Yinxianghechengqi
07 The Fall Of Seven Diamonds Plus One
08 Minors
09 Monument Six One Thousand
10 de Chelly
11 Charteroak Foundation