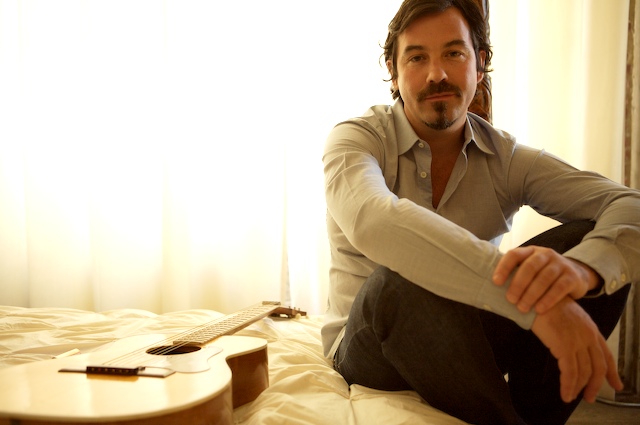 Next Tuesday night in Cedar Rapids– March 3rd– at CSPS Duncan Sheik will be performing with his nine-member touring entourage. Sheik, whose single "Barely Breathing" was arguably the soundtrack of 1997, is touring in support of his latest release Whisper House, which was released on January 27th.
Whisper House started as a collaborative project to provide the music and lyrics for a musical with Keith Powell and Kyle Jarrow. After hearing the demos for the work, Sheik and his manager decided that this would be his next album. Whisper House is Sheik's first actual solo album since 2006's White Limousine.
2006 also saw the release of the soundtrack/score to the Tony-winning musical "Spring Awakening" in which Duncan provided the music to the lyrics by Steven Sater. It was this work that transformed how Duncan writes music, and certainly inspired this album, which will be the basis for a future production.
Whisper House is the story of ghosts of musicians who drowned while performing a Halloween Party in 1912 who are inhabiting a New England lighthouse during World War II and observe the living inhabitants of the lighthouse.
Duncan and his band will be stopping in Cedar Rapids on a tour run of similarly-sized venues across the US wrapping up on March 15th, in New York. The his set will span his eleven-year career including his musical and score work. Opening the show will be Lauren Pritchard who was an original member of the Broadway cast for Spring Awakening and is touring in support of her new album on Sony/BMG, which should be out soon, and will also be joining Duncan's set performing songs from Spring Awakening.
The Tuesday-night show starts at 8PM and tickets are $28 in advance and $32 the day of the show. I'll be there shooting pictures for an upcoming review.
Click Here for the Legion Arts page on the Duncan Sheik show and buy tickets.
Click Here for Duncan Sheik's official website.
Click Here for Lauren Pritchard's MySpace Page