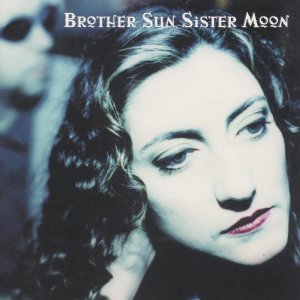 Brother Sun Sister Moon was a collaboration between Paul Robb and Barbara Cohen. Paul was one of the founding members of Information Society- which apparently is reunited. Paul is a noted composer and has contributed instrumental works to commercials and movies. Barbara Cohen was part of her own band Little Lizard and today is a solo performer with her last full album California released in 2003. Paul and Barbara were living in Minneapolis pursuing their projects when Paul approached Barbara to sing in a Trip Hop project. The resulting album The Great Game was released in 1997 at the end of February to local fanfare on Robb's label Hakatak, which was being carried by TwinTone/TRG. This was during the time when Trip Hop was in its heyday– Portishead, DJ Shadow, Morcheeba, and Sneaker Pimps were all topping alternative radio. At the time Minneapolis alternative station REV-105 was pushing tracks from the album which was getting very favorable reviews. My wife and I saw the record release party at the Fine Line on March 8th. It was a great show– Cohen front and center with a backup female vocalist, Robb on laptop, a guest bass player and another guy on turntables.
The local buzz about the group drew the attention of Virgin Records who quickly signed them resulting in Robb and Cohen to relocate to California to work on the follow up Luminous. While the release– under the group's new name Luminous– was recorded and features a collaboration with Orbital, it was never released by Virgin and the group was dropped. The album finally was released in 2002 on Bleep Records and is now out-of-print.
On June 1, 2007 Robb is re-releasing the debut Brother Sun Sister Moon on his Hakatak imprint as a download-only release via iTunes and Rhapsody. Robb has been releasing his Industrial works as Think Tank as well. This is really good news as this album has been a favorite of my wife and mine and is in regular rotation on the house mp3 server. If you are a fan of 90's Trip Hop acts like Portishead this album is for you. Cohen's soulful vocals are complimented nicely by the samples and drum and bass of Paul Robb. I hope that Robb will release the Way Down Deep EP as well as it includes remixes of "Nicosia" and "Laudanum" which was not on the album, and the "hidden" instrumental track "Africa 2005" from the album.

Download "Cairo" (mp3)
from "The Great Game"
by Brother Sun Sister Moon
Hakatak International
More On This Album