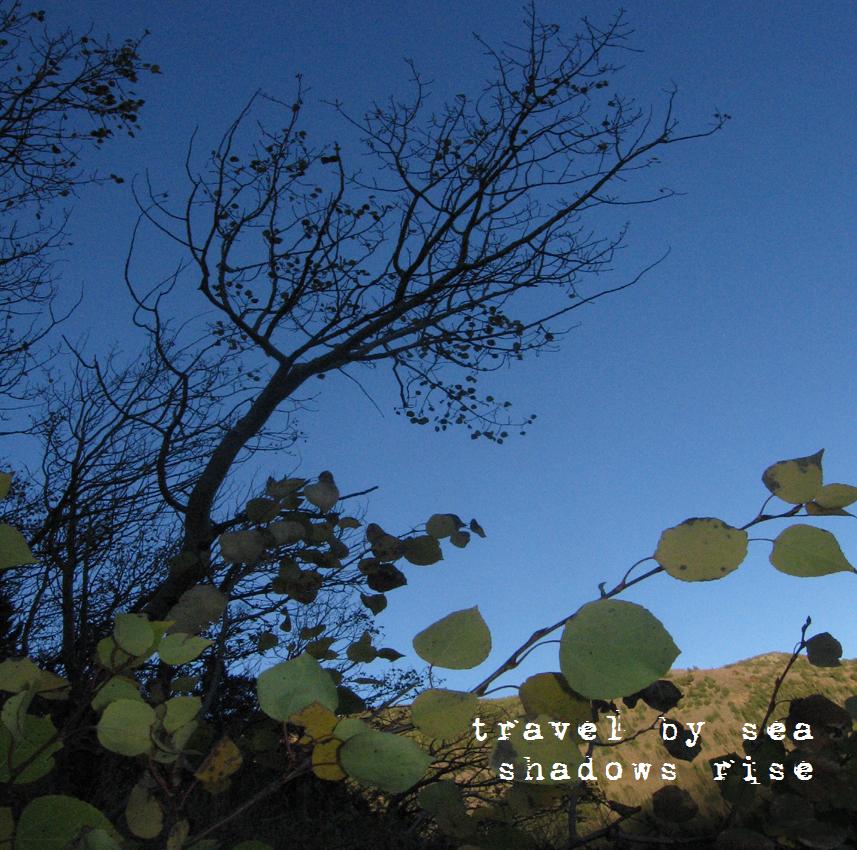 I originally started my myspace page because my daughter and wife had them. Since last year, a lot of musicians and bands created pages as a way to get the word out about themselves. Many of my favorite bands created pages– Cracker or Camper Van Beethoven, Calexico, the list goes on. So, I would make friend requests so I could get the tour updates and other information from the bands. When I started Time to Play B-Sides, I realized that I could use myspace as a way to promote my blog which rides on my own server. Of course, many bloggers came up with this idea as well. As luck would have it, bands who were fans of the acts that I liked or wrote reviews for started contacting me.
One of the first friend requests I got was from a unique band called Travel By Sea. They are unique because during the recording of their debut CD Shadows Rise the two members of the band hadn't met. I know that there is a lot of collaboration going on these days on the 'Net for musicians. According to their bio, Kyle Kersten lives in Tustin, California and provides guitar and vocals and Brian Kraft lives in Denver, Colorado and provides just about everything else including production of Shadows Rise. Kyle and Brian were part of an online chat group and found that they had many similar interests which spawn the desire to work together on music. The first song they worked on turned out well, so they continued until they finished their album.
I've given this CD some regular rotation in my car on the way to work for the past couple of weeks and have to say it has been a welcome companion in these early days of Spring. The album is the melancholy soundtrack to a slow-motion movie of lost loves and regrets. The familiar chord changes and lonesome reaching voice of Kyle are washed in the atmospherics and instrumentation of Brian.
At times, songs sound completely familiar and I can play the game of spot the influence (Wilco/Son Volt, Jayhawks) but like old photos in time they wash out and become something different. I'm very impressed with how all of the songs flow together and sound as if they were recorded at the same time and in the same room. Kyle's vocals are are at once intimate and close and surrounded with a big-room reverb, reminding me of the production of the Red House Painters, who they name as an influence. The whole album has an honesty that is endearing and timeless. I hope that in their eventual meeting, they can sort out the personal dynamics required to take this material to a live setting.
As with any self-respecting band on the 'Net, Travel by Sea has some mp3's so you can judge for yourself…
Complete Shakeup I believe that this is the first song they worked on.
They also have the aforementioned myspace page that has two more songs.
Then you should purchase this album from their website Travel By Sea