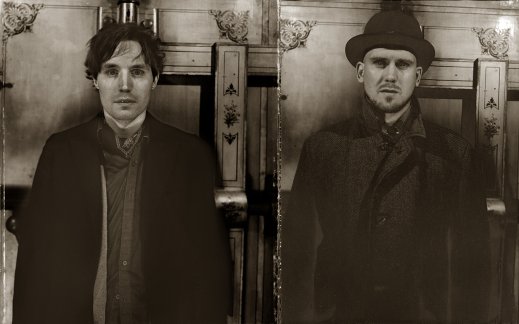 Last weekend my wife Sherry and I were in the Twin Cities for a wedding. On Sunday we visited the Sculpture Garden and hit The Wedge in Uptown, which is our favorite grocery store in the Cities and is only a couple of blocks from my wife's sister. My wife and I have some food allergies and sensitivities so we buy foods that aren't always readily available in regular stores.
So, we racked up a pretty sizable bill for what should have been a quick run. The checkout person suggested that we join the Co-Op by buying a share as we would get a discount on this purchase as well as future ones. We are going to be back up here at least two more times this summer and thought it might be nice to not need to pack a bag with just food. So, we joined. While we were talking to a guy in customer service it came up that we were from Cedar Rapids/Iowa City. He said that he was from Iowa City, too! It turned out that our customer service guy was Benson Ramsey from the Pines! He remembered me from the Bo Ramsey show in Dubuque where I gave him a copy of the KUNI radio show from last year. Benson said that Dave Huckfelt also works at the Wedge
We talked for a bit and he said that the new Pines release Sparrows in the Bell
on Red House Records— home of other Iowa folksters Greg Brown and Dave Moore– would be June 12th. There are three record release performances: a "Live from Studio One" on KUNI on June 4th, Thursday, June 7th at the Cedar Cultural Center in Minneapolis (where I'm seeing Tortoise at the end of June), and Friday, June 8th at the Mill in Iowa City. They will be playing the Busted Lift in Dubuque on the 9th as well. We said that we'd try to make the Mill show, which is a great place to see a low-key performance like the Pines. Benson said that they'd have a full band for those shows.
Listen to "Don't Let Me Go" from Sparrows in the Bell performed on KUNI last year.
Listen to "Bound to Fall" from the Pines debut CD.