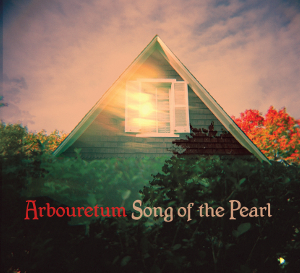 Yesterday via the Arbouretum blog Dave Heumann announced that the next Arbouretum album to be titled Song of the Pearl is recorded and will be released 3/10/2009 Although it doesn't say, it will likely be released on Thrill Jockey as 2007's brilliant Rites of Uncovering and the 2008 split LP with labelmates Pontiak Kale was.
In a recent e-mail with Dave, he said that he'd be touring through the Midwest in Spring '09, so I'm hoping he ends up close to me. I'm sure he'll play Chicago, but a stop in Madison or Iowa would be welcomed.
Here is the tracklist:
1. False Spring
2. Another Hiding Place
3. Down by the Fall Line
4. Song of the Pearl
5. Thin Dominion
6. Infinite Corridors
7. The Midnight Cry
8. Tomorrow is a Long Time
I'll post more information as I get details on this release.
Here is a recent show from Arbouretum from November 7th in Baltimore at the Talking Head taped by none other than the Baltimore Taper. Other than "Flood of Floods" from Kale, these song are from Song of the Pearl so you can get a listen here first!