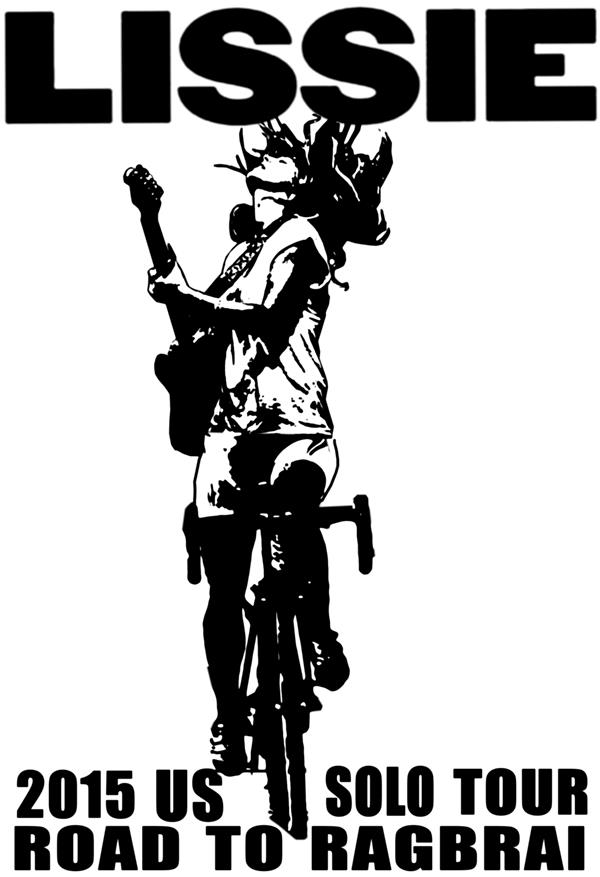 For the uninitiated, RAGBRAI is the "Register's Annual Great Bike Ride Across Iowa." Each year thousands of bicycle riders take a week at the end of July and ride across Iowa. This has been going on for 42 years in 2015. From Lissie's website:
I've always wanted to do (RAGBRAI), so I will be doing the ride in the middle of the tour. Having grown up just across the river in Illinois, Iowa is a gorgeous state that I love! So to make it a reality I'll be going back to my roots in more ways than one. I started in music playing acoustic guitar and singing from the heart, so it's only fitting that I sing my way back to the heartland solo! I hope that you can all join me at a show leading up to, on the ride or at one of the gigs after.
So, she's doing a run of dates with Tyler Lyle leading up to and following RAGBRAI. What we don't know is if she might be busting out her guitar on the ride! Even if she doesn't, these shows promise to be really special and intimate affairs.
Along with this announcement, she teased a new song titled "Sun Keeps Risin'" which is slated for her new album which is slated for January of 2016.
Here are the dates of the solo tour with links to where to get tickets.
July 11 – Los Angeles @ Troubadour (Sold Out)
July 12 – San Francisco @ The Chapel
July 14 – Salt Lake City @ Urban Lounge
July 15 – Denver @ Bluebird Theater
July 16 – Omaha @ The Waiting Room
July 27 – Chicago @ Lincoln Hall
August 4 – Milwaukee @ Turner Hall Ballroom
August 5 – Minneapolis @ Varsity Theater
August 7 – Nashville @ 3rd & Lindsley
August 8 – Atlanta @ Terminal West
August 9 – New Orleans @ The Parish at House of Blues
August 11 – Austin @ The Parish