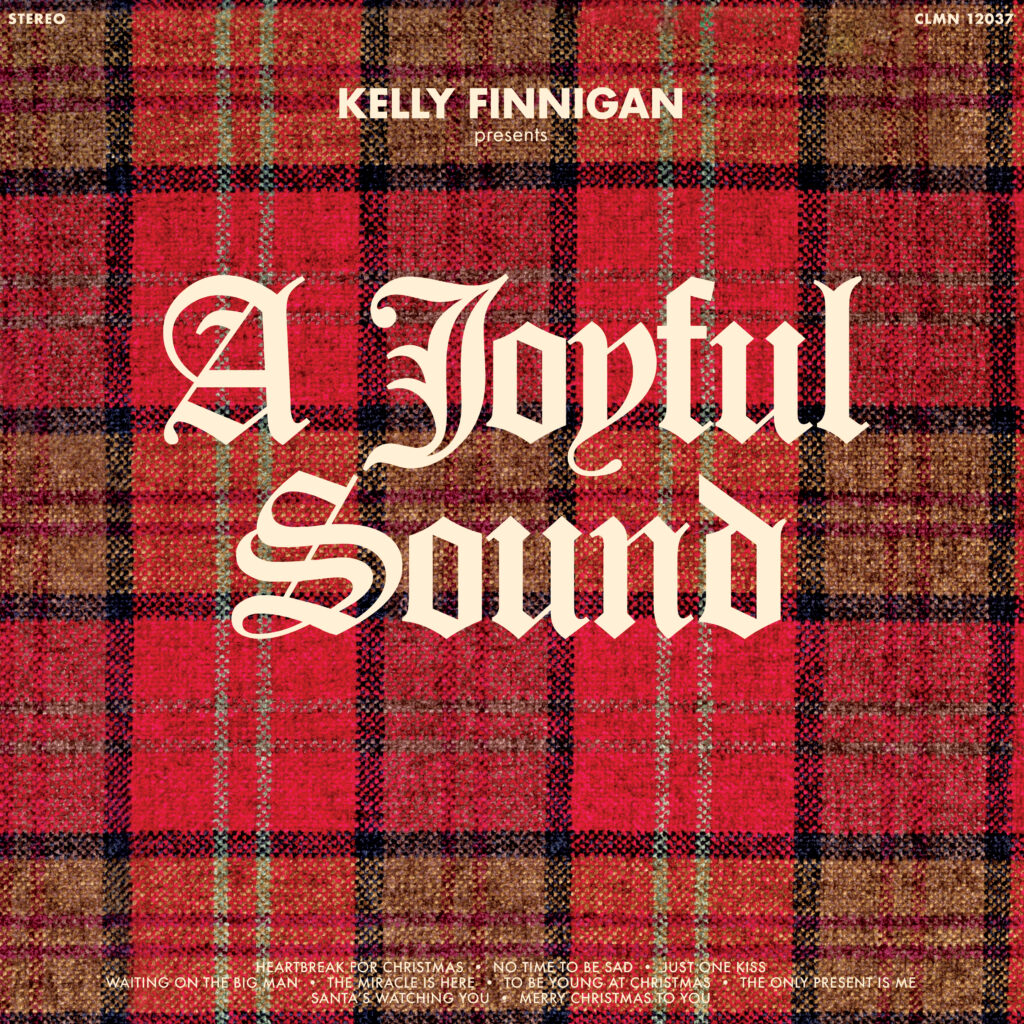 As a fan of Christmas and holiday music, like many, I tend to stick with the classics. "White Christmas" from Bing Crosby, "Rudolf The Red-Nosed Reindeer" by Gene Autry, "The Christmas Song" from Nat King Cole. That said, what is considered "classic" today at one time was a new holiday song. For example, "Wonderful Christmastime" by Paul McCartney, which by any account is a classic Christmas song came out in 1979. A Charlie Brown Christmas album by The Vince Guaraldi Trio originally came out in 1965. George Winston's December came out in 1982.
My point is that new Christmas music comes out each year, and aside from very well-done covers of the classics ("Santa Claus is Comin' To Town" by Springsteen, Stevie Nicks's version of "Silent Night") attempts at new Christmas songs are generally tricky propositions. A good Christmas song is more than just holiday adjacent lyrics with some sleigh bells slapped on it for good measure, though scads of this seem to be the norm.
So, when Colemine Records, my favorite R&B label out of central Ohio announced that Kelly Finnigan was releasing a record of Christmas and Holiday songs, I was really interested to hear it. The legacy of Colemine Records stems from acts influenced by all of the big R&B labels: Motown, Stax/Volt, Atlantic, Philadelphia International, Philles, Chess, and the list goes on. Most of these labels put out Christmas records at some point (Phil Spector's A Christmas Gift For You and Altlantic Records Soul Christmas, being two legendary examples), so it stands to reason that Colemine would know what the bar would be for a great record.
Kelly Finnigan is a bit of a secret weapon for Colemine Records. The Bay Area musician, songwriter and producer is a recent addition to the amazing Monophonics on keys and vocals and whose 2020 album It's Only Us is start to finish a brilliant record with a huge lush sound. His solo album The Tales People Tell from 2019 was a strong debut with Finnigan playing most of the instruments on the record, which took over two years to complete. I recently noticed that he's a co-writer on one of my favorite Colemine singles "Next To You" by Gene Washington & The Ironsides.
You'd think that with a strong 2019 solo release and the new Monophonics record that would be enough new music, but he is closing 2020 out with a Christmas record– A Joyful Sound which came out on Tuesday digitally with the general vinyl and CD releases coming out on December 11th.
For this album, Finnigan wrote or co-wrote most of the songs. In a couple of cases, he retooled some R&B chestnuts to be Christmas songs.
He took the gospel song "Somebody Watching You" by Indianapolis group Sacred Four and made "Santa's Watching You" maintaining the fantastic driving James Brown heel shuffling rhythm.
The other track is from a really obscure Detroit R&B record "To Be Young" recorded by The Magic Tones. The re-boot as "To Be Young At Christmas" is a tastefully polished track, and unless you knew the original track, you wouldn't think this wasn't a Christmas song from the start.
My favorite song on the album, though is the heart-wrenching "No Time To Be Sad" which was the first song I heard from the album and pushed me to pre-order it instantly. That french horn, FTW. Holy crap.
I got in on the pre-order, which was a red and white swirled vinyl and came with a slipmat matching the tartan pattern of the record as well as a CD. I got the wonderful news that these pre-orders have shipped! The regular releases will come out on 12/11 and include a regular black vinyl version as well as an indie record store Christmas tree green pressing.
With so many fantastic releases coming out of Colemine, it isn't surprising that they'd have a strong holiday release like A Joyful Sound. This is an essential release for R&B fans and Christmas music fans alike.