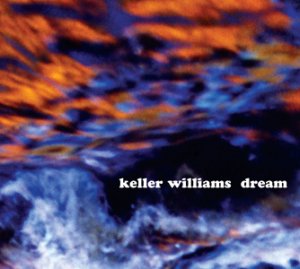 In 2000 I saw Phish play the Target Center in Minneapolis. I was relatively late to the game when it came to Phish and the Jam scene in general. I hung out with guys in high school and college who were Grateful Dead fans so I was pretty familiar with their music. I have cousins who spent time following the Dead while Jerry was alive as well. It wasn't until Farmhouse that I paid attention to any of the jambands. I don't even remember how I heard Farmhouse but I really liked it. I managed to get some complimentary tickets to the show through a vendor who had access to Box Seat tickets. Unfortunately, they couldn't confirm that they had tickets until after they went on sale, so I had purchased a couple of tickets just in case.
When we arrived at the show my first goal was to sell the tickets I had purchased, so we walked across the street to the "lot scene." After talking to a number of people with fingers in the air indicating the number of tickets they wanted I found that most people wanted "miracles" — and one person accused me of scalping because I wanted face value for the tickets without Ticketmaster and venue charges. Eventually I did find someone who wanted the tickets and were willing to pay for them. We saw the regular group of fans who follow the band selling their wares, cans of beer, "heady gooballs," or veggie burritos. I saw a security guard at the venue pick up a bag of pot and chase down the unlucky soul to give it back to them along with the comment that he'd be upset if that had happened to him! Different rules were in force that night.
We watched from our perch above the audience eating typical catered faire of Swedish meatballs, fried chicken strips and BBQ sauce, nachos and any number of alcoholic beverages including Ameretto of which we drank a lot and dubbed "liquid candy." In a dark box next to us was one lone kid watching the show but seeming to really enjoy himself. We felt bad for him and invited him to our box to share our food at the dismay of our host.
Our host spent part of the show telling our box crasher that he needed to get serious with his life and plan for the future. Clearly that wasn't on the agenda for him that night. I thought it was a great show. We got to experience a "silent jam" in the middle of "Divided Sky" complete with a shower of glow sticks which was pretty impressive from our vantage point. The kid took me aside and with a hopeful look on his face asked me if I was a "kind brother." At the time I didn't know what he meant, but probably he was looking for recreational pharmaceuticals.
Keller Williams spent a number of years following the Dead on tour before he started his music career. Keller is best known for his live show where he employs digital sample loops of live instruments he plays. He stops at each instrument he wants, plays a segment, samples it and layers each additional instrument on. He is literally a one-man band. His acoustic guitar style is similar to Dave Matthews or Ani DiFranco with hammer-on percussive strumming. His albums up to this point have showcased his live style.
Keller's new album is titled Dream as it was his "dream" album to make– working with a number of artists who have influenced him and supported him through his career. Jam scene veterans such as Bela Fleck and Victor Wooten from the Flecktones, Bob Weir from the Grateful Dead, John Scofield, Steve Kimock, and the String Cheese Incident whose label SCI Fidelity released this album. Also on the album are a couple of artists who very directly influence Keller like 8-string guitar virtuoso Charlie Hunter and Martin Sexton who has a penchant for imitating instruments as Keller does. Of course coordinating the efforts of all of these typically busy people took a lot of time which caused this album to take three years to make. The earliest recording for this record is the alternative rock parody "Play This" which kicks the album off and is the first "single" and is easily the catchiest song of the record. Even though the song was recorded back in 2004 it's message "speed it up– put some fuzz on it" about the shallow style typical of today's Top 40 is still pertinent today.
Overall Dream is light, positive and has the slight tongue-in-cheek attitude that I associate with jamband music today. Keller is an accomplished instrumentalist seeming able to play just about any instrument and demonstrates this on this album as well as his live shows. Reading the liner notes and listening to the podcast edition of his radio show special on this album it is clear that he is as much a fan as a member of the jamband community that includes the guests on this album. Maybe you could consider this a love note back to the fans and the artists that participate in the scene that made him the artist he is today. He seems happy to be doing what he is doing and it shows with this album at every layer.
Some standout tracks on Dream are the previously mentioned "Play This," "Cadillac" the collaboration with Weir and its questionable religious position– Jesus, Buddah, Hare Krisha and Santa all riding around in a '59 Caddy, "Cookies" is an amazing instrumental track titled after Keller's nickname for his wife, "Rainy Day" is a fun jazzy track, and "Restraint" which is a current favorite of mine on the album. According to the liner notes "Restraint" wasn't supposed to be on the album, but it is his wife's favorite. The first time I heard it, I relistened to it four times. Something about the ringing riff and the simple idea of wanting love at an inconvenient time that many should be able to identify with.
Listening to Dream gave me an opportunity to look back at the Phish concert and the period of time that I spent back then observing the jamband scene. I don't tend to follow a lot of these bands as I feel like an outsider to the culture and I haven't been able to really separate the music from the scene. The fact that I watched the Phish show from box seats rather than down in the crowd illustrates that pretty well I guess. This album seems to celebrate this music and shows the virtuosity of these musicians as its own testiment and Keller is the "kind brother" bringing me back to take the second look.
Here is a link to a "Hoooka" at Indie911.com which is a Flash-based player that has the video for "Play This" as well as full tracks of the Dream album. Unfortunately (or not) WordPress doesn't allow me to embed this player.
Order Dream from iTunes and get a bonus track "Multisyllabic"