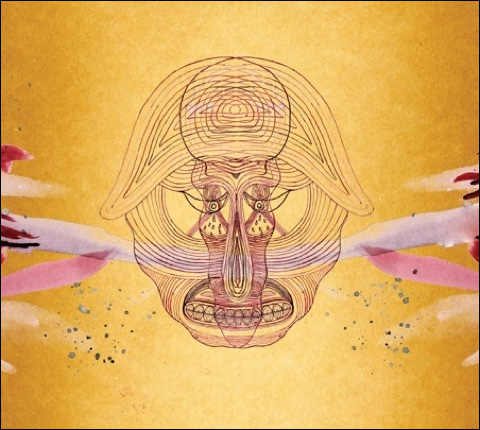 I first heard about Devendra Banhart in 2005 surrounding the buzz associated with his then-new album Cripple Crow. Pitchfork pulled a stern 8.5 out from under its pitchy-frock with a penalizing "at 75 minutes the album does stretch its legs too long."
By the time Cripple Crow was released, Devendra and his "Family" had established them at the top of the "Freak Folk" scene with four albums that continued to build his fanbase. Cripple Crow was followed by Smokey Rolls Down Thunder Canyon in 2007. The album was met to mixed reviews and this time Pitchfork delivered a swift, stinging 6.5— again around the album length, but also suggesting that a limit of the number of genres undertaken on the album would have improved it.
Listening to Smokey now, there are some certain bright spots– notably the sprawling Traffic-nicking "Seahorse" as well as "Lover" which was borrowed for "Nick and Nora's Infinite Playlist." But, I would agree that there are some points that really could have used some work, and some of the tracks seem a bit like an inside joke.
With the upcoming release of What Will We Be, Devendra is bringing the same band from Smokey and moving from XL Recordings to Warner Brothers! Considering the D.I.Y. approach that Devendra had used for all of his previous albums, it's interesting to see someone diverting from the Indie-self-release peers and shacking up at the home of Fleetwood Mac.
Tracklisting (courtesy Pitchfork):
01 Can't Help but Smiling
02 Angelika
03 Baby
04 Goin' Back
05 First Song for B
06 Last Song for B
07 Chin Chin & Muck Muck
08 16th & Valencia, Roxy Music
09 Rats
10 Maria Leonza
11 Brindo
12 Meet Me at Lookout Point
13 Walilamdzi
14 Foolin'
Click Here to visit Devendra Banhart's Website
Click Here to visit Devendra Banhart's MySpace Page
The fantastic, sprawling "Seahorse" from Smokey Rolls Down Thunder Canyon Live: